Een niet te missen topper!
Deze stijlvolle photobooth kan simpelweg niet ontbreken op jullie huwelijk.
Hij combineert een uiterst knappe en elegante verschijning met erg hoge kwaliteitsfoto's. We beloven het je: deze photobooth wordt een succes op jouw huwelijk en bezorgt je een extra leuk aandenken aan jullie speciale avond.
Maar hoe werkt dat nu, een photobooth? We stellen de photobooth voor jullie op net voor de start van het avondfeest. Jullie gasten drinken wat en even later gaan ze helemaal uit de bol voor de camera. Gekke bekken, innige omhelzingen met het gelukkige koppel, zotte vrienden onder elkaar. Wij zorgen voor leuke props. Er worden telkens 3 foto's getrokken die vervolgens op een te kiezen ontwerpje twee maal instant geprint worden. Je gasten hebben een leuke herinnering en het andere fotostripje is voor jullie! Enkele dagen later kan je alle gasten bovendien uitnodigen de foto's in een afgeschermde online galerij te gaan bekijken of downloaden.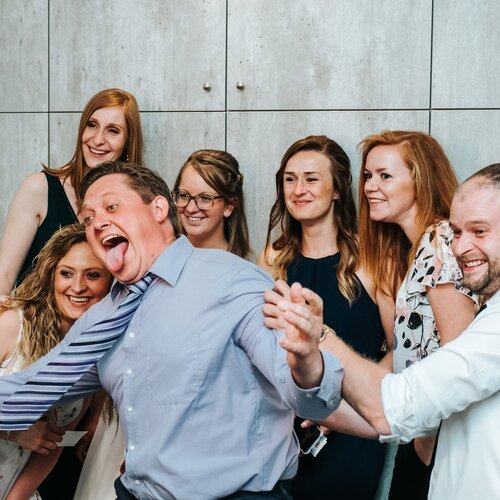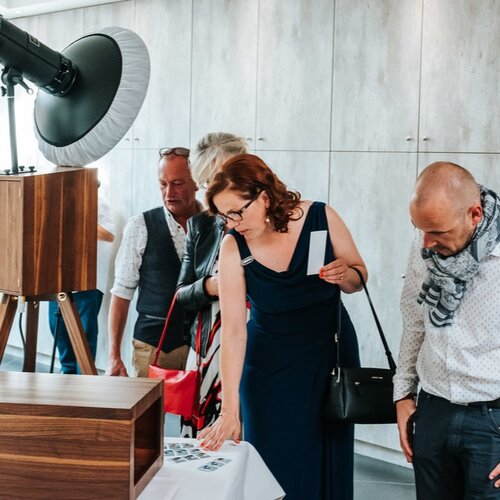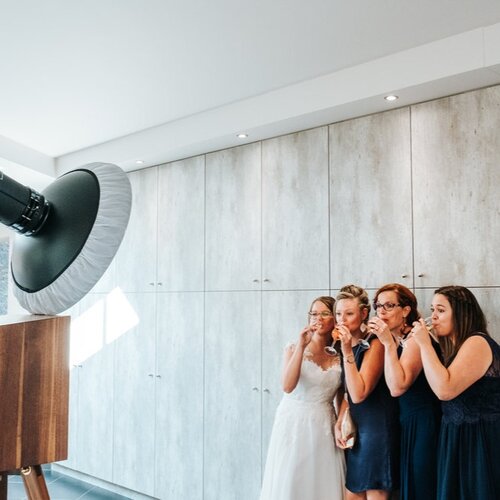 Professioneel materiaal
De photobooth zelf is niet alleen prachtig, maar beschikt eveneens over een professionele spiegelreflexcamera en daglicht studiolamp die perfect op elkaar afgesteld zijn. Het resultaat: hoogwaardige, mooi uitgelichte kwaliteitsfoto's van jullie gekke gasten en geen donkere of onscherpe foto's.
Inclusief gastenboek
Ook heel erg leuk is een gastenboek. We zorgen voor alle benodigdheden zodat je gasten een van de twee fotostripjes in het gastenboek kunnen bevestigen en er een leuke boodschap kunnen bijschrijven. Een prachtig aandenken waar jullie nog geregeld zullen naar teruggrijpen. Daar zijn we zeker van.